Glitter nail polish is fun and looks amazing! However, its tricky, boring, hard and irritating to remove! If you have ever applied glitter polish, you will know what I'm talking about! Don't worry here's a guide to remove glitter nail polish easily!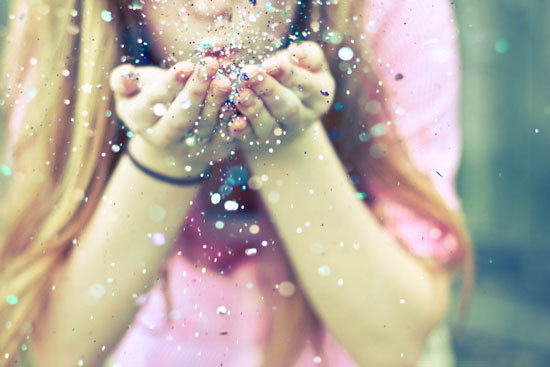 So last time I did a glitter gradient nail art using glitter polish(of course!) and here is how I got rid of it. 😛
Things you need:
1. Acetone (works better than nail polish remover but you can using a regular nail polish remover too)
2. Plastic sheet.
3. Cotton.
Step One: Take a piece of cotton and soak it in a cup filled with acetone/nail polish remover.
Step Two: Now place the soaked cotton on your nail.
Step Three: Immediately cover the nail and cotton bud with the plastic sheet. Wait for 5 mins. While you are waiting you can repeat the same for all nails.
Step Four: Remove the plastic sheet and swipe the cotton bud on your nail. Watch your nail polish go away at the same time!
Easy! No fuss! No frustration!
Apply cuticle oil and your nails are now ready for the next nail art!

ps: This post is totally inspired by my discussion with Aziz and Harsha in the last post 😛
Do you have any other ideas?