So Cool! I got nominated for the Liebster Award by my beautiful fellow blogger and friend Deborah from Style by Deb! Thanks a lot Deb! And I must tell you that I'm very inspired by you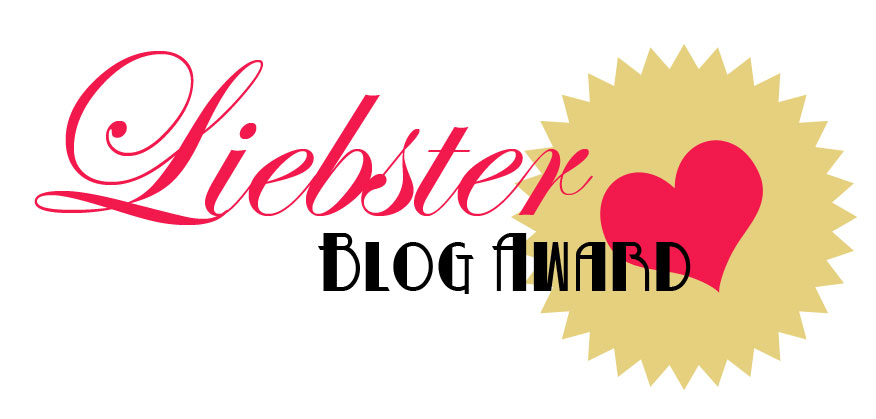 So here is how Liebster Award works:
a) You answer the 10 questions that your nominator gave you
b) After that you nominate 10 other people who have less than 200 followers and link them in your post
c) You think of 10 new questions for the nominees to answer
d) You let them know you've nominated them so they can post their response/questions.
Cool right? It's a fun way to link with other bloggers and know them better

Here are my answers! Hope it helps you know more about me

1. Why did you start blogging at the first place?
I started my blog Desimiss (yeah that was my first blog's name) for an entirely different purpose. As you know I am a nail art addict and always tried different nail arts even before I started Desimiss. My friends always asked me how it did it and slowly it started to annoy me as I had to explain the entire process to multiple people! That's when I got the idea of starting my blog.  Eventually I decided to write about other fashion related stuff or anything that pleased my eyes.
2. Which is the one beauty/make up product you always carry in your purse?
Umm..It's difficult to choose one product because I carry a lot of stuff in my purse 😛 But a lip balm is something I never miss to carry with me.
3. Which is your favourite designer?
I'm not a 'buy-only-branded-stuff' person! I love the street shopping in Mumbai ! That does not mean I buy everything from there.. In short I buy anything from anywhere as long as it's pretty 😉 My favourite designer is Victoria Beckham. She's pretty, has her own sense of style and the clothes she creates are fabulous! I hate her because she is married to the hottest person on earth 😛
4. Summer, Winter, Autumn or Spring?
Summer! I love the beautiful colors of summer. Summer trends are bright and flowery which is very cute!
5. Which is your style icon?
Sonam Kapoor.
6. Do you have any pets?
Nah! I always wanted a pet dog! Anything breed except chihuahua!
7. Favourite movie?
The Ugly Truth. Lame I know! But Gerard Butler is hot and I love Rom-Coms!

8. Do you have a celeb crush? 
Of course! Bradley Cooper, Gerard Butler and Jenson Ackles are the hotties I can kill for 😛
9. What kind of music do you listen to?
Pop has been my all time love! Trance is my recent favourite.
10. A place in the world for a dream holiday?
New Zealand.
Here are my questions:
1. Who is your favourite blogger?
2. What is your favourite food?
3. What is the craziest thing you have ever done?
4. Your favourite romantic comedy?
5. What would you buy someone gave you unlimited money?
6. Which is the outfit that you loved in the past but hate it now?
7. Do you blog for fun or is it your career?
8. Do you believe in ghosts?
9. Who would you like as your blogging partner?
10. Do you like giveaways? Do you participate in any?
I'm so excited to read your answers!

Here are the blogs that I have nominated:
http://jaseemafarook.blogspot.in/
http://moonshineandsunlight.blogspot.in/
http://allresourceupdates.wordpress.com/
http://sruthivinay.blogspot.in/
http://karan-sampat.blogspot.in/