Loreal Paris is one of the most loved brands in India when it comes to nail polish. Today I have one of their hottest gel shades from the Color Riche collection. I purchased this color in my very recent myntra haul here is a Loreal Paris Color Riche So Chic Pink Review and Swatches! (208)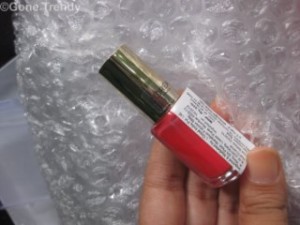 Pros:
1. The color is a lovely warm pink! It's not bright red and not even a neon red..it something in between!
2. The brush is rounded at tip which helps easy application. One of the best brushes I've seen so far, just needs a single stroke!
3. Does not leave streaks,smooth finish!
4. Dries quickly!
5. Chips after 5-6 days (A single coat with no top coat chips in 2 days.)
Cons:
1. The bottle is very small for the price! (Rs.225 for 5ml)
2. Needs three coats for a perfect finish which is a lot of polish from that already small bottle.
3. Claims to be a gel color but does not reach the standard of one!
Will I buy again?
Maybe! I'm happy with the pretty coral color and totally in love with the brush.The only thing that turns me off is the price of that tiny bottle! So if my pocket is filled, I don't mind buying this shade again and again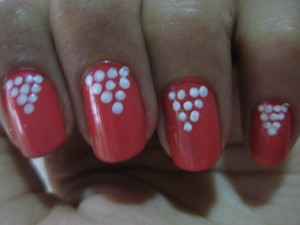 Do you like the shade?Let me know in the comments section below