It's the Indian Independence day on 15th August..Let's celebrate 66 years of freedom with an Indian flag nail art!

"India was the motherland of our race, and Sanskrit the mother of Europe's languages: she was the mother of our philosophy; mother, through the Arabs, of much of our mathematics; mother, through the Buddha, of the ideals embodied in Christianity; mother, through the village community, of self-government and democracy. Mother India is in many ways the mother of us all". -Will Durant, American historian
Products used:
1. Lakme Truewear color crush 26.
2. Lakme absolute fast and fabulous royal orange.
3.Lakme color crush nail polish 06.
4. Loreal color riche rebel blue 610.
7. Dotting tool.
8. Paint brush.
Let's begin!!
Apply Ranara base coat to protect your natural nails.
Step One: Paint your nails with two coats of white polish and allow it to dry.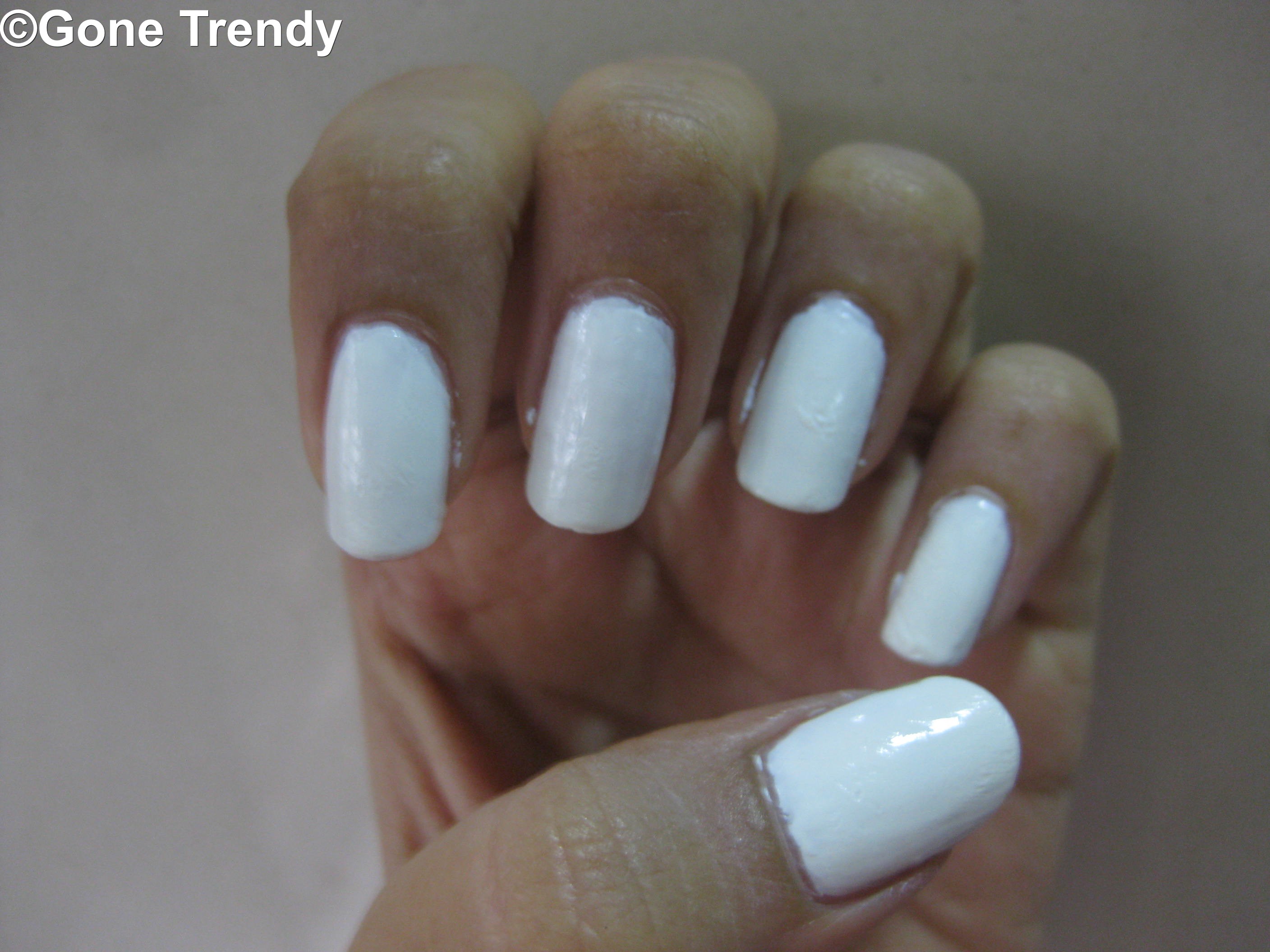 Step Two: Make an orange stripe at the base of your nail and a green stripe at the tip of your nail.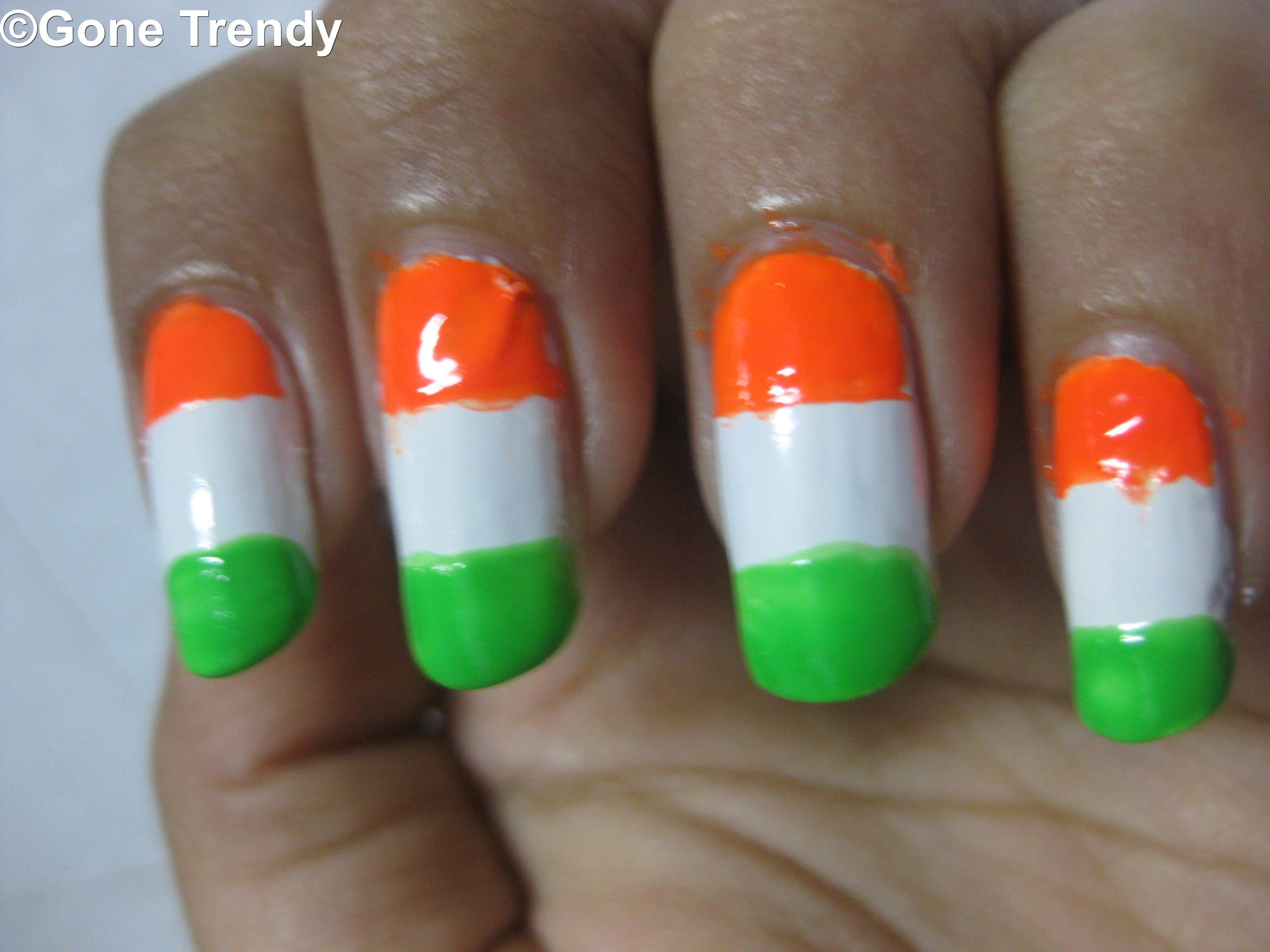 Try to make strips of the same width. Allow it to dry.
Step Three: Using a dotting tool dipped in blue nail polish, make a large dot at the centre of each white stripe. Let it dry.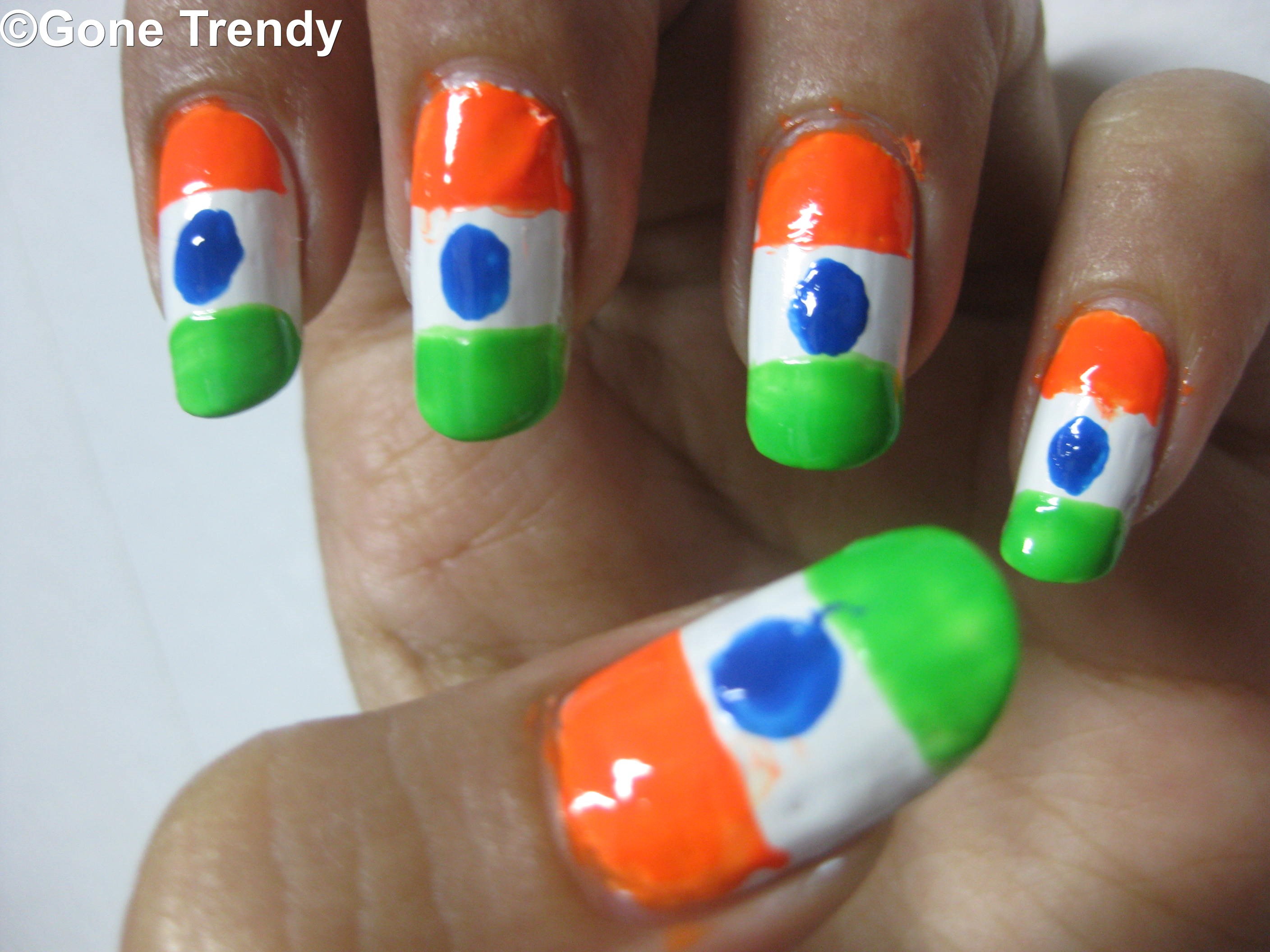 Step Four: Using a toothpick or paint brush dipped in white nail polish draw small lines to form the lines of the chakra. I drew multiple diameters of the blue dot.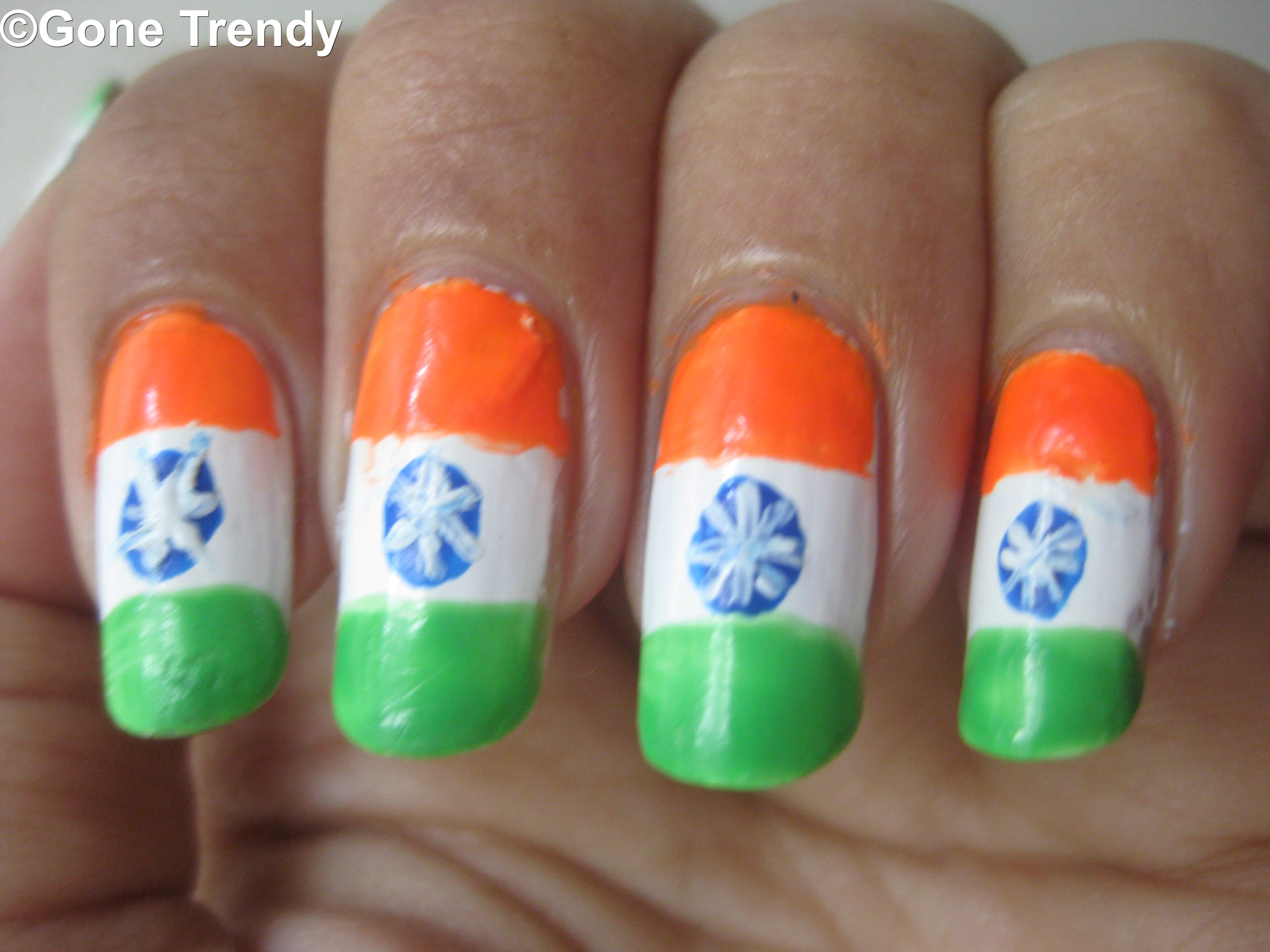 Step Five: Apply top coat to seal in your design.
Salute at the flag hoisting with this amazing nail art on your nails. It would be so great if all the Indian women did this nail art on 15th August!
What is it about India that you like the most? Let me know in the comments section below

ps: I love my country! JAI HIND!